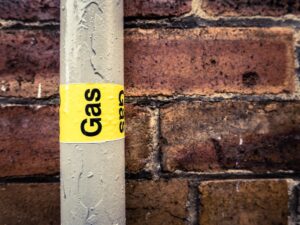 So, your family is spending the evening in your Brooklyn home, and suddenly everyone notices the smell of rotten eggs. There's a gas leak somewhere in your house. What do you do?
It's pretty simple. Leave immediately.
Once you've evacuated, call 911 to report the leak, then call your gas company. After that, call Petri Plumbing & Heating for gas line repair. Natural gas leaks are dangerous and need immediate attention by highly trained professionals. We don't want our Brooklyn neighbors risking their lives trying to repair gas leaks on their own.
Natural gas dangers
In 2015, a natural gas explosion in Brooklyn killed a woman and injured several people. The cause is thought to have been the result of tenants moving a gas stove — disconnecting the gas lines and causing a leak.
The 2017 Significant Incident 20 Year Trend report by the Pipeline and Hazardous Materials Safety Administration (PHMSA) paints a scary picture. Of 5,671 natural-gas distribution pipeline incidents reported, there were 1,299 injuries and 310 deaths.
Signs of a natural gas leak
Natural gas is colorless and odorless, but hydrogen sulfide is added to it to aid in detecting leaks. Just use your nose. If you catch a whiff of rotten eggs, there's a big problem.
There are other warning signs to watch for:
Dead or discolored grass or other vegetation near a pipeline
Persistent, constant bubbling in wet areas
Whistling, hissing or roaring sounds coming from a gas appliance or pipeline area
Call the professionals
The experts at Petri Plumbing & Heating can help protect your home from gas leaks. We can also install natural gas appliances to ensure their safety. Call us for a professional inspection of your natural gas system at least once a year. Our plumbers are licensed to service and repair gas lines, according to local regulations. To find out more information on how to prevent gas line leaks in your home, call Petri Plumbing at (718) 748-1254.