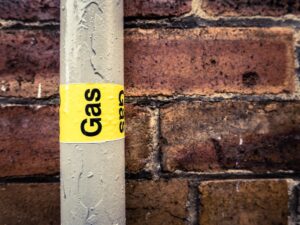 Have you heard about Local Law 152 (LL152) but you're not sure what it is? Or maybe you know what it is but you're not sure how it pertains to you or what you need to do about it. Here are the answers you've been looking for about Local Law 152 in NYC.
What is Local Law 152?
Local Law 152 was created in 2016 to make sure that gas lines in buildings throughout New York City are safe. Local Law 152 requires gas piping system inspections in all buildings to be inspected for leaks, safe connections, and any other potential problems that could cause loss of life or property or cause hazardous conditions.
How Do I Know if Local Law 152 Affects Me?
If you own a building that is NOT classified under occupancy group R-3, then Local Law 152 applies to you. Group R-3 generally contains buildings that were only designed to house 1-2 families or fewer than 20 occupants. You can find the occupancy group on your Certificate of Occupancy.
Even if you don't have a gas piping system, you need to file paperwork under LL152. You will need to get a certificate from a registered design professional that says you do not have one of the relevant systems.
Those who need to file paperwork for a local law gas line inspection in 2020 are those in Community Districts 1, 3, and 10 in all boroughs. Your inspection needs to take place and your paperwork needs to be filed before December 31, 2020.
What Happens if I Don't Get My Gas Line Inspected?
If you are due for a local law gas line inspection in 2020 and you don't get it done, you could be charged a civil penalty of up to $10,000. If you receive a penalty but you did the inspection and filed it correctly, simply submit proof of these within 30 days of receiving your penalty.
How Can I Get My Gas Line Inspected?
Brooklyn residents that are concerned about Local Law 152, which went into effect in January, can now keep their minds at ease. Your Brooklyn plumber at Petri Plumbing & Heating is now offering gas pipe system inspections that are required by local legislation. Many plumbers do not offer these inspections because they don't want the liability or they don't have time to take on another task. Make sure you schedule your inspection well ahead of the deadline so you can make any necessary repairs and file all of your paperwork on time.