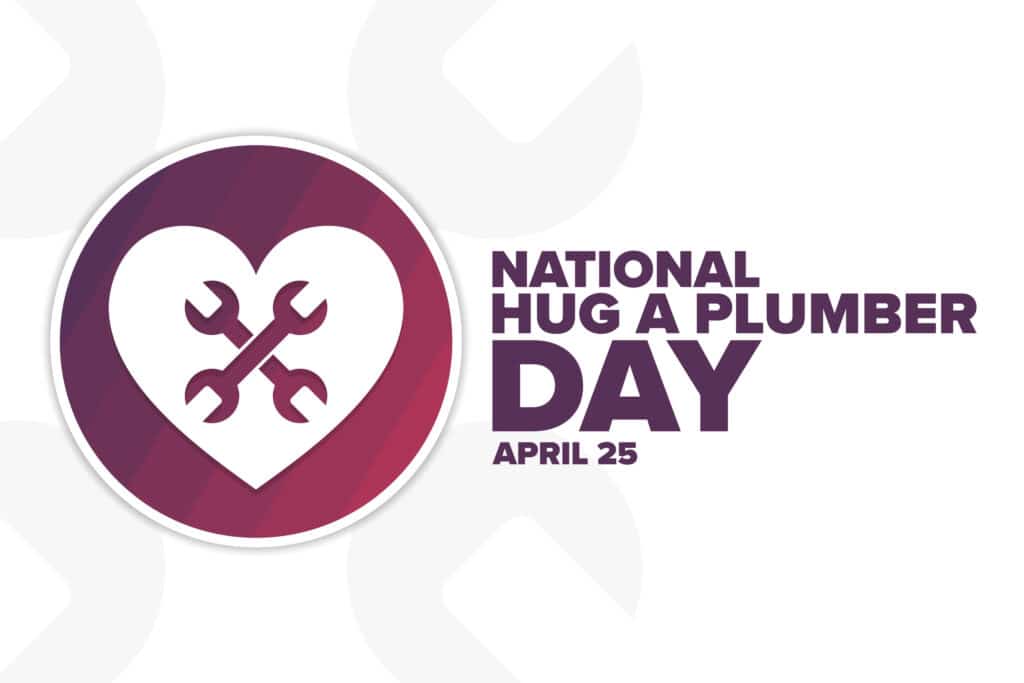 If you've ever had a frozen pipe, a clog that won't go down or a leak that is ruining your floor, you know the importance of plumbers.
That's why you should take some time today – April 25 – to show your local plumbers how much you appreciate and value their work.
Life without plumbing
Imagine what our lives would be like without indoor plumbing or quick access to water. Without a proper plumbing system, you'd have to pump your water to take a bath, wash dishes or do the laundry. Or, you'd have to make a trek outside in the rain, in the cold or in the heat just to use the bathroom.
Your daily time spent grabbing water would begin eating into your free time. Soon, you'd be spending a considerable amount of your energy just procuring enough water to do minor tasks.
How to honor your plumber
On National Hug A Plumber Day, show your plumber you appreciate all the hard work they put in by:
Taking baked goods to your area plumbing shop.
Sending a gift. You might want to provide your local plumbing company with something for their employees like gift certificates or a catered lunch.
Saying "Thank you." Just saying those two simple words can make your plumber's day!
Finding a plumber willing to be hugged and hug them.
Thanking your plumber and all plumbers on social media by using the hashtag #NationalHugAPlumberDay
But, whatever you decide to do, just know that your Brooklyn plumbing experts here at Petri Plumbing, Heating, Cooling & Drain Cleaning are here when you have a leak, need to unstop a clog or have to replace a pipe. Give us a call today at (718) 748-1254 if you need help fixing your plumbing.