We've Been Recognized For Our Superior Plumbing Services
We have been recognized as an industry leader and recipient of Angie's List Super Service Award for our fourth consecutive year, proving our dedication to the utmost in quality customer service.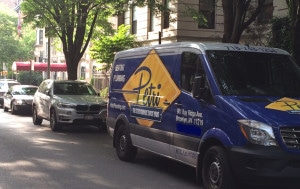 "We pride ourselves in our dependable exemplary customer service to the families we serve," said Petri Plumbing owner Michael Petri. "Petri Plumbing continually strives to go beyond the expected to provide excellence overall service. We're honored Brooklyn consistently recognizes us to be among the top five percent of plumbing companies for customer service."
The award, based on customer reviews and service ratings, is granted to businesses that maintain an "A" rating in overall customer rating submissions and an "A" rating as an Accredited Member of the Better Business Bureau consistently for a calendar year. Petri Plumbing has achieved high levels of customer satisfaction with their commitment to exemplary plumbing services, winning the prestigious award consecutively since 2011.
Our Plumbing Company Is In The Top 5% of Businesses
According to Angie's List, less than five percent of the thousands of businesses earn the award each year. The award honors excellence among service providers who maintain a superior service record.
Founded in 1906, Petri Plumbing and Heating, Inc. is devoted to providing the Brooklyn area the utmost in quality service, highly trained professional staff and technicians, and environmentally friendly options. Family owned and operated for four generations, the company provides New York residents, business owners and builders licensed, insured and Green Plumbers USA certified services in plumbing, heating, equipment installations, inspections and more.
Read more about our plumbing services or call 718-748-1254 for more information.